Management
The Castagna Realty Co. Management Team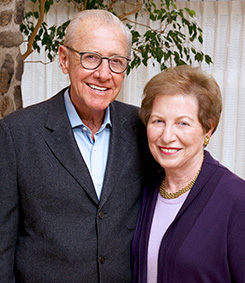 Frank and Rita Castagna
Along with his wife Rita, Frank Castagna (1928-2020) was principal of Castagna Realty Company. After receiving his degree in civil engineering in 1950, Frank joined his father's successful construction company, Gerace and Castagna Inc., as an assistant field engineer. 1955 saw the purchase of the property now known as Americana Manhasset, and in 1965 the firm's name changed to Castagna and Son, Inc. Frank eventually took the reigns, steering the company toward continued growth. He subsequently led the company's strategic shift in focus, beginning in the 1980s, to the development and management of quality real estate properties under the banner of Castagna Realty Company. Rita and her daughter Catherine are the current principals of Castagna Realty Company.
Frank and Rita were always involved in many charitable endeavors and organizations, including North Shore Child & Family Guidance Center, Northwell Health System Partners Council, The Viscardi Center, Momma's House, Tilles Center for Performing Arts, Nassau County Museum of Art and Old Westbury Gardens. Together and individually they received honors from The Safe Center LI, St. Francis Hospital, Nassau County Coalition Against Domestic Violence, AJC, Maurer Foundation for Breast Health Education and Sid Jacobson JCC, to name a few. Together with her daughter Catherine, Rita continues the mission of philanthropy that she and Frank established.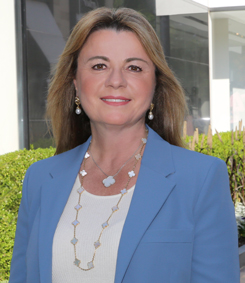 Catherine Castagna
Catherine Castagna, Frank and Rita's daughter, carries on her family's legacy as President of Castagna Realty. She and the Castagna team continue the mission of developing and managing premier properties while enhancing the community.
Catherine's role includes upholding her family's vision of philanthropy, compassion and integrity. She will lead the Castagna Family's involvement with charitable organizations that support cultural, health, educational, community and other worthy causes. She also serves on the board of The Viscardi Center, supporting their efforts to educate, employ and empower children and adults with disabilities. In 2019 Catherine was named one of "Long Island's Top Influential Women" by Anton Media Group.
Robert Ronzoni
Chief Operating Officer
Deirdre Costa Major
Senior Vice President | President of the Retail Division
Kate Gibbons
Vice President | Strategic Planning Director