Management
The Castagna Realty Co. Management Team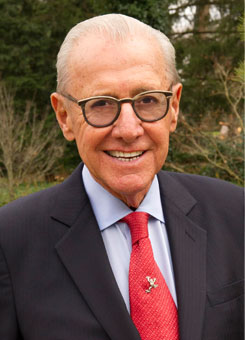 Frank Castagna
Frank Castagna and his wife, Rita, are principals of Castagna Realty Company. After receiving his degree in civil engineering in 1950, Frank joined his father's successful construction company, Gerace and Castagna Inc., as an assistant field engineer. 1955 saw the purchase of the property now known as Americana Manhasset, and in 1965 the firm's name changed to Castagna and Son, Inc. Frank eventually took the reigns, steering the company toward continued growth. He subsequently led the company's strategic shift in focus, beginning in the 1980s, to the development and management of quality real estate properties under the banner of Castagna Realty Company.
Frank and Rita have always been and continue to be involved in many charitable endeavors. Frank is Chairman Emeritus of the Council of Overseers for Tilles Center for the Performing Arts and is currently Executive Vice President of the Board of Directors of the Nassau County Museum of Art. He is a member of the Board of The American Jewish Committee, New York, and North Shore Land Alliance. Long Island University awarded Frank an honorary doctorate degree in humane letters and he has received an honorary doctorate degree of law from Touro College. In 2013 Frank was presented with the Spirit Award by the New York Mets at Citifield on Korean Heritage Night and in 2014 he received the prestigious National Humans Relations Award from the AJC.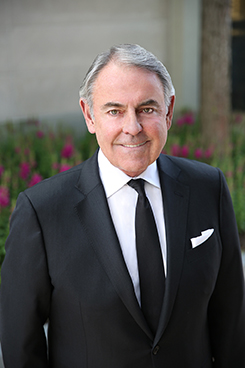 John J. Gutleber 1946-2018
John Gutleber was a native Long Islander with a BBA in Law and Finance and a Masters Degree in Finance from Adelphi University. After working for his family's real estate firm, Corwin Gutleber Agency, he joined Marine Midland Bank and then rose through the ranks at its successor, HSBC, to become the head of Real Estate Lending for New York, New Jersey, Connecticut, and International Clients. John joined Castagna Realty Company as President in 1988 and was given the additional title of Chief Executive Officer in 1999. Along with Frank Castagna, John oversaw the purchase, development and management of all Castagna Realty commercial, residential and mixed-use properties.
In addition to his extensive career in real estate, John was involved with numerous philanthropic organizations. He was a Trustee Emeritus of Adelphi University and a Board Member of the Tilles Center for the Performing Arts, the Viscardi Center and the Arthritis Foundation. He was a former Chairman of the Real Estate Institute at Stony Brook University, a Council Member of Urban Land Institute and a Board Member of the Long Island Association. John was awarded the Brotherhood Award by the National Conference of Christians and Jews.
John J. Gutleber passed away on September 7, 2018. He was a mentor, a colleague and a friend to many. He is dearly missed.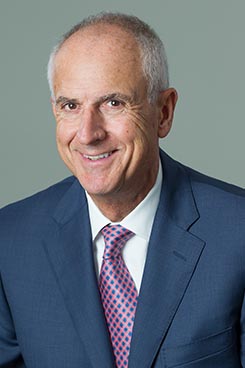 Russell G. Matthews
On October 9, 2018, Castagna Realty Company named Russell G. Matthews President and CEO. Preceding this appointment Mr. Matthews was Executive Vice President and Principal of the Albanese Organization (AO), a privately-owned real estate company founded in 1949. Mr. Matthews had been with AO for over twenty years and has been most recently responsible for leading the overall asset management function of the company, including long term strategic financial planning and performance monitoring of the company's real estate assets.
Frank Castagna, principal of Castagna Realty, has known Mr. Matthews since he began at AO. "Our long-standing partnership with the Albanese family has always been one based on mutual respect and trust, and Russell Matthews has been an integral part of that collaboration," said Mr. Castagna. "A pillar of both the business and philanthropic communities, as John Gutleber was so notably, Russell has the professional and personal qualities necessary to help steer our company into the future. He understands the unique, entrepreneurial vision of a family-owned business, and we are proud to welcome him into our organization."
As is consistent with Castagna Realty's philosophy, Mr. Matthews is committed to supporting community groups, non-profits and cultural institutions in Long Island and New York. He has been an active board member of the Mental Health Association of Nassau County and the Safe Center Long Island (f/k/a the Coalition Against Child Abuse and Neglect) for over fifteen years. He is also currently a member of the Tilles Center Council of Overseers and the Nassau County Museum of Art's Corporate Committee.
Rita Castagna
Principal
Deirdre Costa Major
Senior Vice President | President of the Retail Division
Kate Gibbons
Vice President | Strategic Planning Director
Alex Wong
Vice President | Acquisitions and Development
Jerry Figliuolo
Vice President | Controller
Catherine Castagna
Principal
Andrea Sanders
Senior Vice President | Creative Director
Robert Ronzoni
Vice President | Construction and Property Management
Philip Foote
Vice President | General Counsel